SURFACING
NKC-125
"NKC-125" Dust extraction system for 100-125mm diamond cup wheel
Amazing dust collection performance 97%* & Unique Functions !!
Grinding dust inevitably spreads around the work site and is hard to catch even with a vacuum cleaner. Up till now, users have just had to put up with this problem. Our new product "NKC-125" is the best solution for removing unwanted dust. "NKC-125" can collect approx. 95% of dust during grinding work, outperforming all other dust covers. Also, the unique functions of "NKC-125" make tiresome grinding work less of a chore. Check the promotion movie !! Powered by Youtube.
Spec
See the manualbelow for each areas.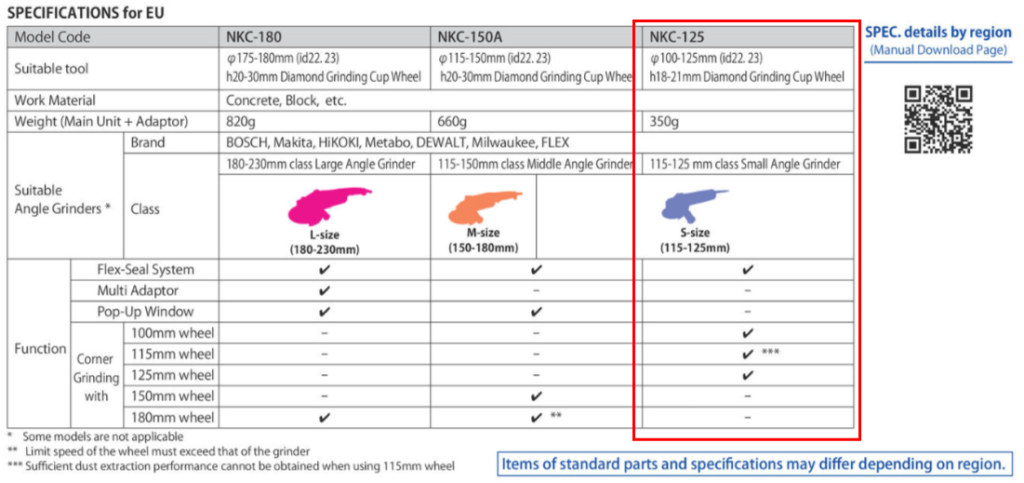 Spare&Optional parts
■Brush Skirt      NKC-BR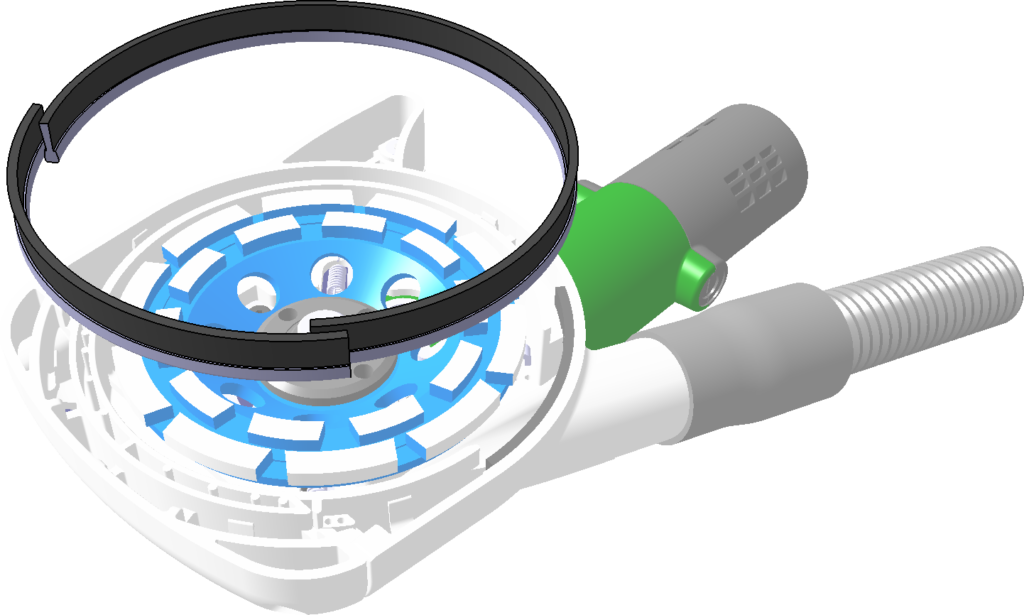 The changeable Brush is suitable for use on any surface. It prevents the dust from leaking out of the Cover.